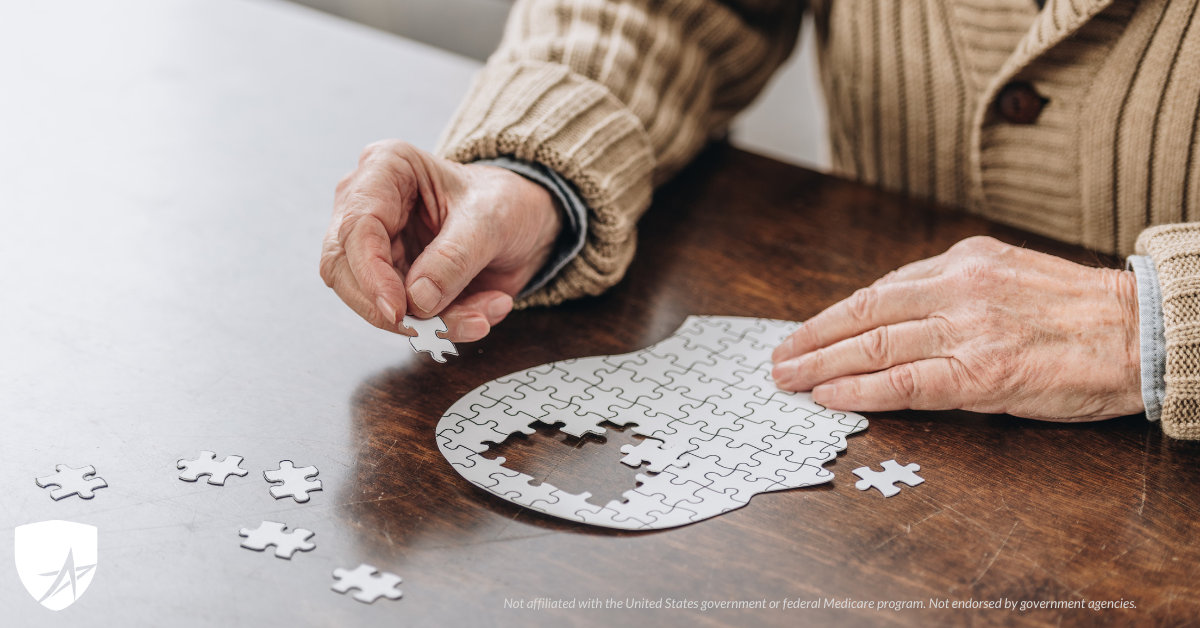 Alzheimer's Disease is a type of dementia that affects memory, thinking and behavior, and now affects more than 6 million Americans, according to the Alzheimer's Association 2021 report. While it is not a normal part of aging, the greatest known risk factor is increasing age. The majority of people with Alzheimer's are age 65 and up.
If you are Medicare beneficiary, or Medicare eligible, you can get help covering certain costs for Alzheimer's care through Medicare.
WHAT DOES MEDICARE COVER FOR ALZHEIMER'S CARE?
Medicare covers all medically necessary services related to the prevention, diagnosis, and treatment of Alzheimer's disease. It is important to understand which services count as medically necessary, and which services would fall under custodial care and require more out-of-pocket expenses.
The different parts of Original Medicare help cover medically necessary services like:
Screening and diagnostic services
Doctor's and specialist's visits
Short-term inpatient hospital stays
Short-term skilled nursing facility stays
Limited home healthcare services
Hospice care
Physical, occupational, or speech therapy
Inpatient & outpatient medications related to treatment
Inpatient & outpatient mental health services
Necessary durable medical equipment
Yearly depression & wellness screenings
Medicare supplemental plans (Medigap) can help cover some of the out-of-pocket costs charged by Original Medicare plans, such as deductibles, copays and coinsurance.
Medicare Part C (Medicare Advantage plans) can help cover more services such as dental, hearing and vision care, fitness and wellness services, and dementia-specific memory care, in addition to potentially lowering your out-of-pocket costs.
WHAT IS NOT COVERED BY MEDICARE FOR ALZHEIMER'S CARE?
Certain services related to Alzheimer's Disease care do fall under a different category for Medicare coverage, referred to as custodial care.
Especially with increased age, it can be difficult for Alzheimer's patients to perform their activities of daily living (ADLs) alone. Many need help with things like personal hygiene, bathing, dressing, eating and transportation, especially as symptoms progress.
If custodial care services are deemed medically necessary and prescribed by a licensed physician or authorized medical specialist, and if the care is performed by participating Medicare providers, it might be covered under Original Medicare.
If not, however, Original Medicare does limit coverage for custodial care. You might incur out-of-pocket costs for home health care services like non-medical caregivers and in-home senior care.
Original Medicare also limits coverage for long-term care at nursing homes and skilled nursing facilities. If you are requiring more than 20 days at a skilled nursing facility, or long-term nursing home care, you will pay out-of-pocket costs. If the care is considered rehabilitative and not long-term care, Original Medicare will help cover more, but it is still limited to a certain number of days or certain hours of home rehab care.
HOW DO I GET HELP COVERING COSTS FOR ALZHEIMER'S CARE?
There are a few ways to help cover more services specific to Alzheimer's care.
If you are eligible for both Medicare and Medicaid, you can help save money and have more health coverage options by enrolling in both. Dual eligible beneficiaries can get more coverage from Medicaid for in-home health care, longer nursing home stays and more specific memory care at nursing homes. Medicaid can also help cover adult day care programs.
There are also special Medicare plans and coverage options just for Alzheimer's and dementia patients. Many Medicare Advantage plans offer Medicare "managed care," where you can choose a Medicare health maintenance organization (HMO), preferred provider organization (PPO) or point of service (POS) plan that covers more services.
You can also choose Medicare Special Needs Plans (SNPs) that are available for individuals with dementia and Alzheimer's disease. These plans are Medicare Advantage plans that specialize in care and coverage for individuals with dementia, including Alzheimer's, and are only available to beneficiaries diagnosed with the disease.
To learn more about any of these options, talk to a senior health plan specialist in your area. They can help guide you through all of the options available with Medicare, and find the right plan or mix of plans for your specific needs. This can help make sure you have the best possible insurance plan to cover the services you or your loved one need, while minimizing your costs and stress with managing care.
The post Medicare and Alzheimer's Care appeared first on Trusted Medicare Answers.