One of the biggest misconceptions Medicare beneficiaries have is mistakenly thinking that Medicare will foot the bill for long-term care needs. Don't make that mistake.
Purchasing long-term care insurance will give you peace of mind. You'll know that if you become ill, you can afford the care you need. Plus, your kids won't be burdened with huge payments for your care.
Long-term care insurance plans will pay for your care, even if you are diagnosed with a chronic health condition or disability. This could be care in a nursing home, an assisted living facility, or in your home.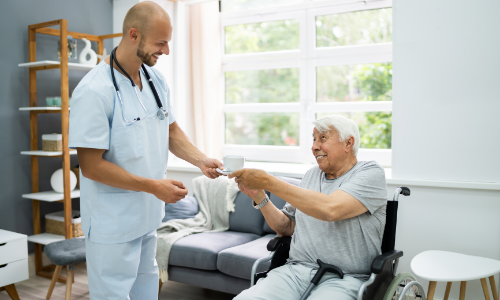 Learn about Long-Term Care Insurance
What is it?
What does it cover?
What about Medicare or Medicaid?
What is it?
As people age or become ill, they sometimes need help doing daily tasks like getting dressed, bathing and more. Unlike traditional health insurance, long-term care insurance is designed to cover long-term services like these in a variety of settings such as your home, a community organization, or another facility.
What does it cover?
What about Medicare or Medicaid?